Glenn Tamblingson - Nature Photography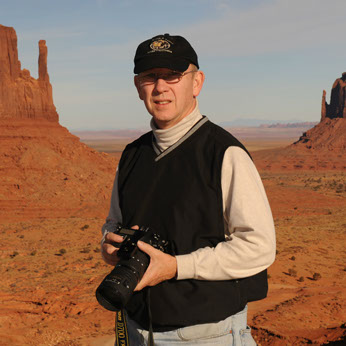 It is truly a blessing to be able to see and record the incredible diversity of the world of wildlife, landscape and intimate vistas of the macro world, all part of God's creation.
I find it a joy to share the images and experiences through images that are hung for viewing or through my workshops throughout the country.
As an award winning photographer and having been published in books and magazines, my scope of imagery has grown and yet refined. I expect more from myself each day both in the field and in the digital darkroom.
I believe in doing the heavy lifting of proper execution of an image in the field. I challenge myself with difficult lighting situations - but they often produce the most dynamic images.
I hope that my images bring a deeper appreciation of nature, the beauty of the land and a glimpse of our Creator.
Contact Glenn via email at:
Email glenn@gktphotos.com
For Information regarding
PHOTOGRAPHY TOURS AND INSTRUCTION
glenn@canyoncountrytours.net
Phone - 888-520-0024
Photos and text Copyright 2012-2013 Glenn Tamblingson. Contents cannot be used in any way without written permission from Glenn Tamblingson Photography. All rights reserved.